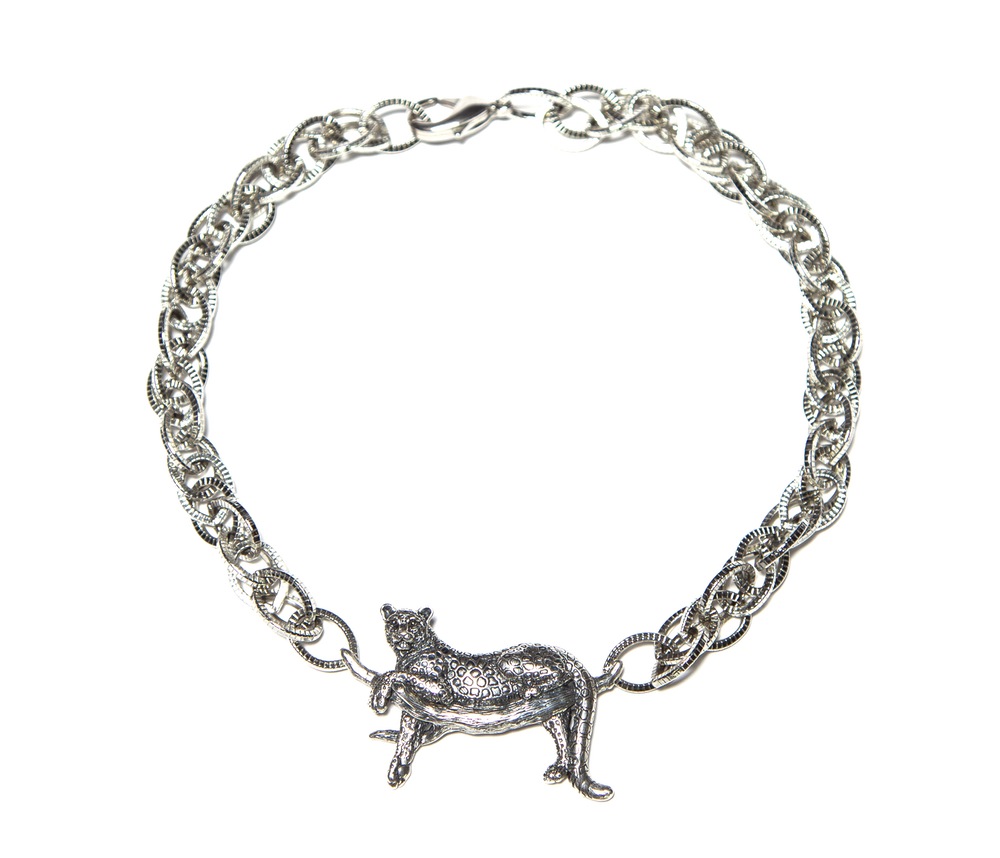 Silver Animal Shorty
As seen on Tara Reid in the hit movie, Sharknado 2. If Tara can rock this necklace while battling sharks, so can you!!
When you need to get your wild girl instinct out, or when you need to feel different, this necklace will make you feel, "mission accomplished."
Materials used: Sterling silver (leopard), silver colored metal (chain).
All materials used in this necklace are 100% made in America.
Handmade in USA.